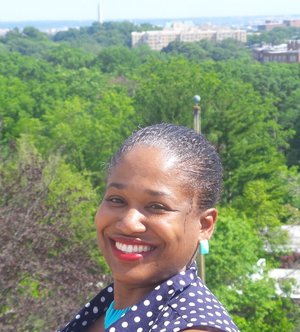 Managing Director - nYc, Washington, DC, & Havana (Founder/Owner)
Kasara transforms obstacles into opportunities, ideas into advantages, and desires into goals & strategies. Since founding Diaspora in early 2015, she has developed dozens of projects and programs, and manages all business development and marketing communications strategies. She leverages her relationships in and knowledge of the Black & Indigenous Diaspora to provide value to clients and communities.
She has a decade of corporate legal experience and over 15 years of consulting experience in business development and program/project management. She graduated cum laude from Howard University School of Law and holds a B.A. from the University of Virginia. She loves to read science and historical fiction, is fascinated by all types of bodies of water, and grew up playing Capoeira de Angola with her father.
Director of Communications - Baltimore, MD (Independent Contractor)
Nakia weaves words into poems, prose, and press releases. She develops, executes, and manages all Diaspora communication efforts. She brings over 3 years of experience in media as an international journalist; her work has been published in various online and print media outlets including VICE, OkayAfrica, and The Afro-American Newspaper.
Nakia joined Diaspora after she traveled to Cuba in the summer of 2016 to study the Yoruba/Ifa religion. She holds a B.A in Applied Liberal Studies (Track: Film Production and African/African-American History) from Morgan State University. She loves Bachata, Ghanaian Highlife, and African cinema.
US Fitness Professional - New York, New York (Independent Contractor - Industry Expert Consultant)
Carlos Davila was born in Puerto Rico and grew up in the Bronx. His fitness career started on a semi-pro football team where he played Defensive Back for 3 years. While attending graduate school, he discovered personal training and group exercise. He later worked at luxury, holistic, interdisciplinary training facility where he combined his personal and career interests in Health and Wellness with his academic and career pursuits in Psychology.
BabaLos has competed in various obstacle races such as Tough Mudder, Spartan Race, Civilian Military Combine, and Warrior Dash. and is now currently a FhitPro (Fitness Professional) at the Fhitting Room, a boutique HIIT (High-Intensity Interval Training) studio in NYC.
He's a father of two sons and a music buff with varied tastes and spends way too much time creating playlists for his commute and fitness classes.