Puerto Rico
Please share this information throughout your networks and let us know of additional efforts so that we can post them here - INFO@DiasporaTT.com.
In September 2017, two major hurricanes hit Puerto Rico: Hurricane Irma and Hurricane Maria. Combined, the two storms devastated the US island.
The Commonwealth of Puerto Rico is a Caribbean island with more than 3.4 million residents. Unfortunately, many U.S citizens do not know that Puerto Ricans are also US citizens; pursuant to the 1917 Jones-Shafroth Act, the island is an organized but unincorporated US territory and those born there are citizens of the United States of America. However, US recovery efforts have been devastatingly slow, compounding an already horrific set of circumstances - when Hurricane Maria hit, the island was still recovering from Hurricane Irma.
Hurricane Maria made landfall in Puerto Rico on Wednesday, September 20, 2017. According to news reports nearly 500,000 homes were destroyed, as a result of the storm. As of November 2017, dozens of towns still have no electricity or running water, and as of November 7, 2017 the federal assistance programs that helped feed many people in Texas and Florida after Hurricane Irma, have not been deployed to Puerto Rico; thousands of Puerto Ricans are fighting for survival and struggling to feed themselves and their loved ones.
Our brothers and sisters need our help on the island, and there are many efforts throughout the US that are working to provide direct support. We have listed those that we know of here.
United for Puerto Rico
About: "United for Puerto Rico is an initiative brought forth by the First Lady of Puerto Rico, Beatriz Rosselló, in collaboration with the private sector, with the purpose of providing aid and support to those affected in Puerto Rico by the passage of Hurricane Irma and Hurricane María. 100% of the proceeds will go to helping the victims affected by these natural disasters in Puerto Rico."
To Donate & For More Info: United For Puerto Rico
Benefit Screening - "We Like It Like That: The Story of Latin Boogaloo"
About: A benefit screening of this award-winning documentary, followed by a reception with light refreshments and music by DJ Turmix, and a Q&A with musicians from the film.
· Wednesday, December 6, 2017 at 6:30 pm est.
· City Lore, 56 East 1st St. NY, NY 10003
· All proceeds will go to the Jazz Foundation of America for Puerto Rico Hurricane relief
To Purchase Tickets & For More Info: $40 USD for screening + reception or $25 USD for the reception only. Click Here for more info. You can purchase tickets here.
Isla Bendita - Unidos Por Puerto Rico
UNICEF USA Hurricane Relief Efforts in Puerto Rico
About: The United Nations Children's Fund is a United Nations' program founded in 1946 and provides humanitarian and developmental assistance to children and mothers in developing countries. UNICEF USA was founded in 1947 to support UNICEF's work, and is a branch currently accepting donations for Puerto Rico relief efforts.
To Donate & For More Info: UNICEF USA
The Hurricane Maria Community Relief and Recovery Fund
About: The Hurricane Maria Community Relief and Recovery Fund was launched to help assist Puerto Rico with recovery. The Maria Fund is overseen by an Advisory Committee of Puerto Ricans and distributes emergency funds to local grassroots organizations in Puerto Rico.
To Donate & For More Info: Click Here.
Unidos - Hispanic Federation
About: "A coalition of New York City civic leaders including Mayor Bill DeBlasio, have joined the Hispanic Federation and its partnering community-based organizations to launch 'Unidos' (United), a hurricane relief fund to help those impacted by Hurricane Maria in Puerto Rico." The fund is managed by the Hispanic Federation, a Latino nonprofit organization.
To Donate & For More Info: Click Here.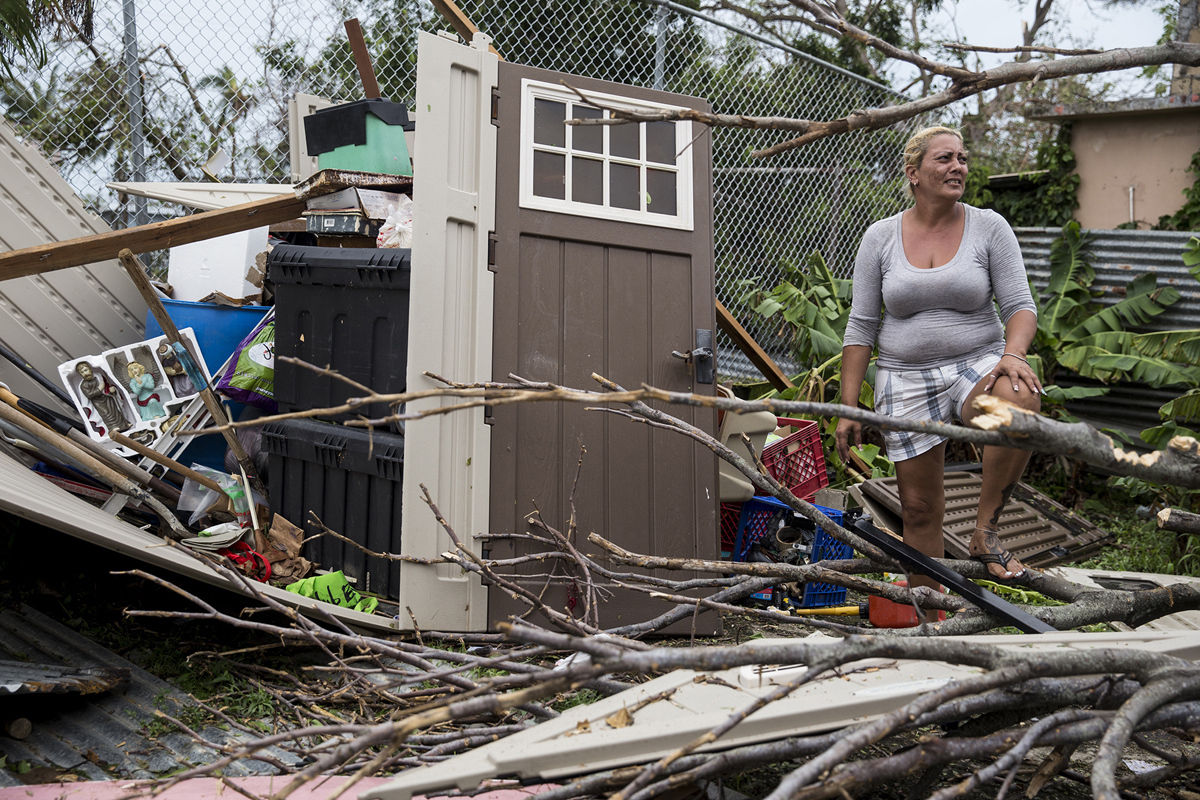 United Nations Association
About: The United Nations Association of the United States of America is collecting donations for Puerto Rico. UNA-Puerto Rico has programs for middle and high school students to begin careers in diplomacy. UNA-Puerto Rico is now working to support the clean-up and reopening of their schools. All funds will directly support UNA-Puerto Rico's work to reopen schools and continue programming.
To Donate & For More Info: Click Here.
Go Fund Me
About: The crowdfunding platform, GoFundMe, created a hub that includes all campaigns for Hurricane Maria. You can find campaigns for individual families seeking help for loved ones.
To Donate & For More Info: Click Here.